Summer of 2013 was memorable mainly because that was the summer my wife and I had went sailing to the beautiful and mysterious islands of Kornati.
The Kornati Islands are the densest group of islands in the Mediterranean, and they are located between the islands of Pašman, Dugi Otok and Žirje. The archipelago can be divided into Lower Kornati and Upper Kornati.
If you decide to sail around the Lower Kornati, you will see Kornat and surrounding islands, and if you decide to sail around Upper Kornati, then you will pass by Sit, Žut and their surrounding islands.
Sailing in Kornati archipelago also gives you a spectacular view of the vertical cliffs and rocks, facing the open sea. The highest cliffs of Klobučar (80m high), Mana (65m) and Rašip veli (64m), can also be seen from your sailboat.
We had sailed to all of 152 Kornati islands, but we loved the 89 of them that were declared a national park the most. One of the perks of visiting Kornati with a sailboat is that a sailboat gives you a perfect look of the extraordinary beauty of landscape, the rich flora and fauna and the abundance of natural bays.
The thing we were amazed the most was the fact that the islands of the National Park are not inhabited and there are no sources of drinking water on them. Since we were visitors of the National Park Kornati we had to respect the fact that all islands of the Kornati archipelago are private property, and are protected as a natural heritage.
Also worth mentioning is that the center of the special protection area within the National Park Kornati is the Purara island, and we were not allowed to go near it with our sailboat.
Kornati islands are not permanently inhabited, but we had seen a few labourer's and fishermen's houses scattered around well preserved bays on islands Žut, Sit, Kornat and surrounding islands, and they had become the favorite destination of navigators and other tourists.
Kornati islands have an ACI marina in which we didn't anchor, simply because we wanted to experience Kornatis magic from our sailing home on our sailboat.
Our whole Kornati journey was from the blue Adriatic Sea.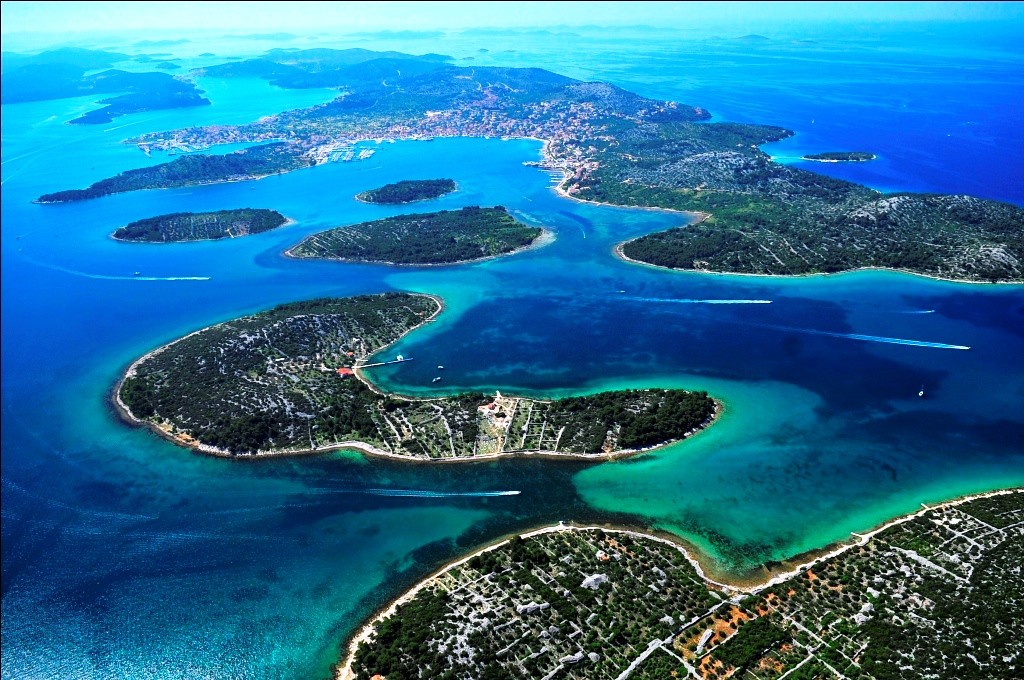 Normal 0 21 false false false HR X-NONE X-NONE